//
What is a Horse Boarding Stable, and How Does it Work?
What is a Horse Boarding Stable, and How Does it Work?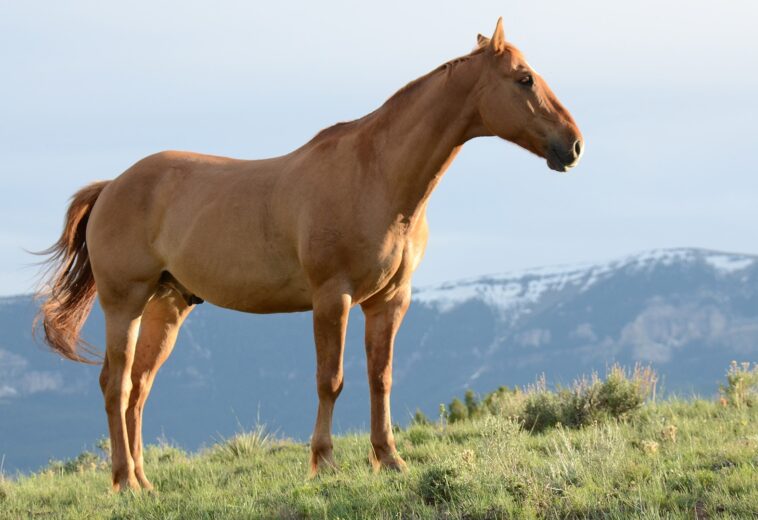 If you are considering taking the big step to purchasing your own horse for horse training in Toronto, you may consider boarding your horse at a stable. Especially for those who are new to the equestrian community, the concept of boarding stables may seem very confusing and intimidating. Horse boarding stables provide the opportunity for people to own horses, even if they do not have a stable of their own. Before boarding your horse, it is important to have an understanding of how horse boarding stables work, the types of horse boarding and the overall cost of the board.
What is a Horse Boarding Stable?
A Horse boarding stable is a facility that allows people to pay to keep their horses on the property. Horse boarding stables are essential for those who do not have their own property fit to keep their horse. There is a large variety of boarding stables which will all include different amenities and have different costs to board a horse at their stable. Some boarding stables simply include stalls, paddocks, and an outdoor arena to ride in. Others may have different stall sizes, indoor and outdoor arenas, the optional training board and tack rooms with lockers for personal items.
Types of Horse Boarding
Many different types of horse boarding are offered at horse boarding stables. Depending on what stable is being looked at, various boards may be offered based on the amenities available at the stable. It is important to look into what is included in each type of board at each specific stable as it may vary slightly from stable to stable, but each type is overall similar.
Full Boarding
Full boarding is the most expensive type of board, as it includes not just the stall for a horse to stay in but daily care for the horse. When fully boarding a horse, the stable staff will feed your horse, turn them in and out, muck the stall and sometimes even groom the horse. This is the best option for riders who are unable to be at the stable every day and need their horse taken care of.
Full boarding usually includes;
A stall
Turnout
Food and water
Shavings for the stall
A facility maintained by staff (mucked stalls, etc.)
Lockers or other space to store personal items and tack
Arena(s) or other places to ride
Sometimes scheduled vet and farrier visits
Partial Boarding
The services offered in partial boarding have a lot of variation depending on the boarding stable. Partial boarding secures you and your horse the most basic services, such as a stall and turnout, but the owner is often left to do many other tasks. For example, partial boarding may require owners to muck their stalls or provide food and supplements that the staff feed. This option is less expensive than full boarding as the owner has more responsibilities, and it would be a great option for someone who lives close to the stable and has time to be there every day.
Partial boarding usually includes;
A stall
Turnout
Access to water
Staff that may feed the horse provided food or possibly muck stalls
Sometimes a place to store tack and personal items
Arena(s) or other places to ride
Training Board
Training board is a great option for owners with a young horse they are training or people who do not have the time to ride often during certain times of the year due to work or school. Typically, a training board is not permanent and only lasts for the duration of time the horse needs training.
Training Board usually includes:
Sessions with a professional trainer
Everything offered for full board (typically)
Paddock Boarding
Paddock or Pasture boarding is typically the most cost-effective board that is offered. Paddock board is when the horse is housed outside rather than in a stall. Horses will have access to a shelter but are not assigned a stall to stay in at night.
Paddock board usually includes:
Paddock with a run-in shelter
Food and water
Arena(s) or places to ride
Other various amenities (depending on the facility)
Retirement Boarding
When horses begin to get older and are retired from competing or being ridden in lessons, the type of care they need begins to change. There are boarding facilities that specialize in the care of senior horses, which provides an opportunity for people with aging horses to know they will receive the care they need. Some of these facilities also offer support when the horse passes away or needs to be euthanized, which can give owners peace of mind as this is difficult to deal with alone.
Retirement board usually includes;
All aspects of the regular board
Knowledge of senior horse needs
Specialized food fit for senior diets
Sometimes services to assist when the horse passes away
Medication administration
Can I Access The Boarding Stable Anytime?
Most boarding stables are not open at all hours for multiple reasons. For one, most of the time, the property owners live in a house near the stable, so it would be very disruptive if boarders came to the stable at unreasonable hours. Along with this, barn staff is employed during the day; if people were to come to the barn 24/7, staff would also be needed. Saying this, in case of an emergency, there should be someone you can call so you can access your horse; likewise, if anything happens, the property owners will be sure to contact you in case of an emergency.
 What is the Cost of Horse Boarding?
The big question when deciding where to board a horse is often, "how much is it to stable the horse?" There is no short answer to this question, as depending on the type of board and individual needs of both the horse and rider, the cost will vary. This is why it is essential to do research and ask questions about what is included within different types of boards at a given stable. Factors such as location, amenities and service quality are all things that can affect the cost, even when looking at the same type of board at two different stables.
Generally speaking, expect the following price ranges;
Full Board: $400 – $2,000
Partial Board: $200 – $1,000
Training Board: $550 – $2,500
Paddock Board: $200 – $1,000
What to Look For in A Boarding Stable
When selecting a boarding stable, there is a lot that needs to be taken into consideration. First and foremost is if they offer the type of board you are looking into purchasing (full, paddock, training, etc.) It is also important to choose a boarding stable that is fit for your discipline of riding, as they will be able to offer the best amenities fit for your given discipline. Another important consideration is the manager and owners, as they should be knowledgeable, and you should feel confident in their ability to look after your horse. Moreover, location is extremely important as you need to select a stable where you can easily travel even in winter months when roads may be bad, but it also has the amenities you want. A stable in the country likely has more trails than a stable that is located closer to urban areas. Finally, when visiting the stable, you will want to consider the culture of the stable and if the people riding there are welcoming and create an environment you want to spend your time in.
Horse boarding allows a great opportunity for riders to own a horse and not have to purchase land. The purpose of a horse stable that allows horse boarding is to provide riders with access to care for their horse, and somewhere they know it can be safe and well looked after at all times. The many types of horse boarding are sure to mean that there is a type of boarding fit for both your horse and you.