Amplify Stables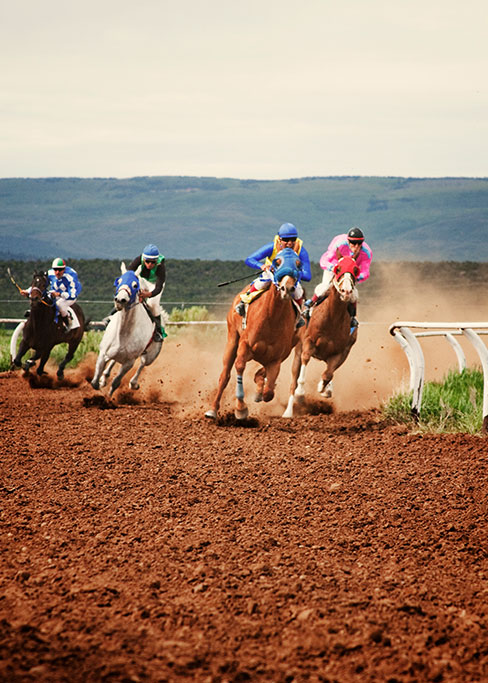 A Special Place For Horses
Custom-Built Stables
Amplify Stables is a modern custom-built horse breeding, breaking, training, and boarding center located in Loretto, ON, 30 mins away from Woodbine Racing Track. We provide all the amenities that a top boarding facility can offer. Our facilities include spacious, fully matted stalls, wash/grooming stalls, a climate-controlled viewing lounge, tack room, and washroom. Our indoor space has magnificently installed footing and plenty of natural lighting. All our staff are professional. We strive to offer a friendly environment and keep horses happy and stress-free.
History of Success
With many years of breeding success, our multi-purpose breeding centre is suited to facilitate all aspects of an effective breeding program. Our breeding services include artificial insemination with chilled or frozen semen, fertility evaluation, stallion collection, semen storage, and foaling down. We also conduct pregnant mare care, ultrasonographic pregnancy diagnosis, twin reduction and obstetrics. We work in close relationships with veterinarians who specialize in neonatology and critical patient care to help us manage mares experiencing dystocia.
Customized Processes
Programs We Offer
Our horse training programs are customized to suit the unique needs of a horse. We believe that every horse is unique. Therefore, we do not adopt a one-size-fits-all training approach. We take in both experienced thoroughbred horses for refresher training and young horses that are just getting started in racing. You can never go wrong by entrusting your equine athlete partner to us.
Contact us for a Free Estimate
Contact us to learn more about our full suite of thoroughbred breeding and boarding services!
"*" indicates required fields